Announcing Tango Secrets!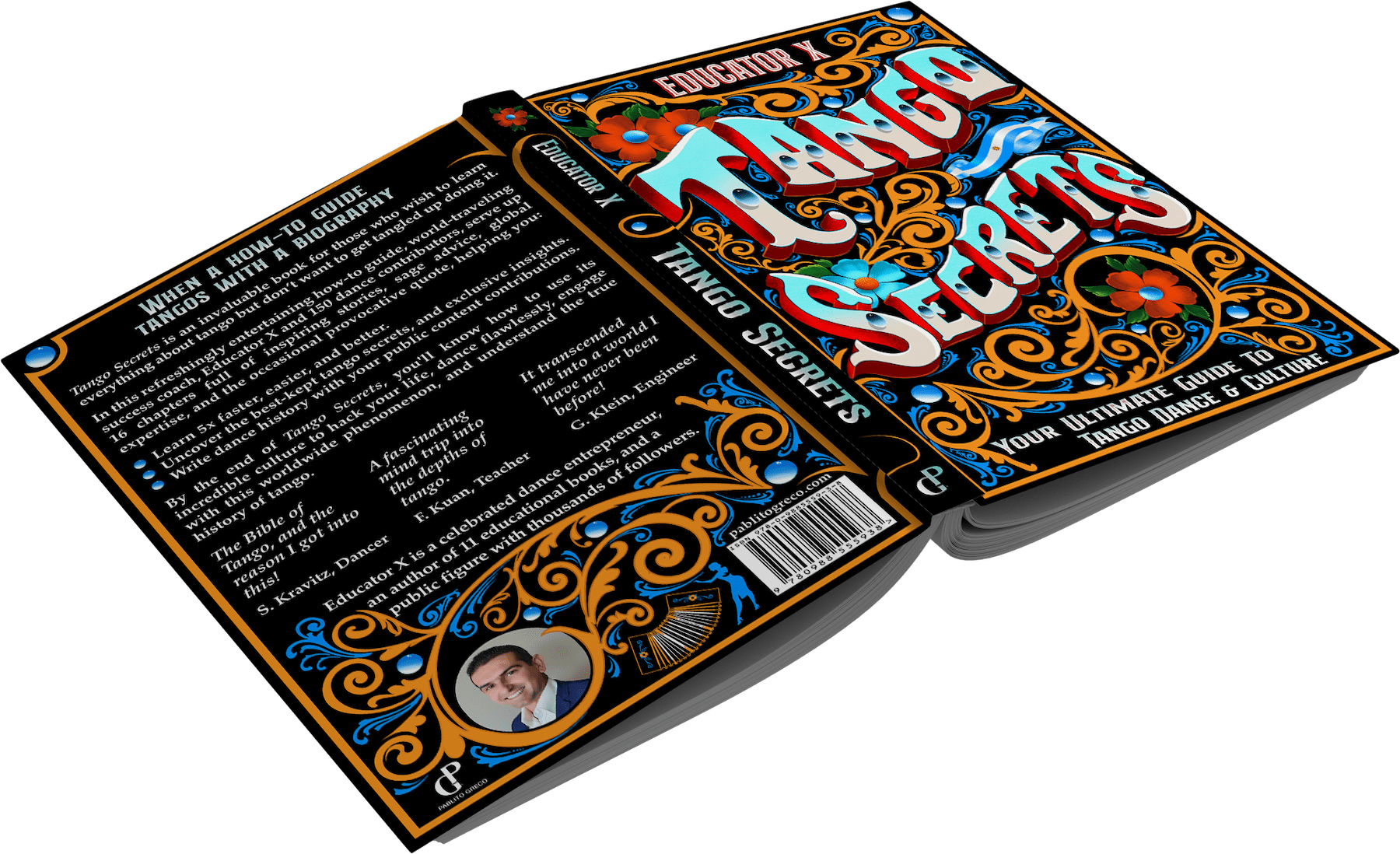 The team at Pablito Greco Ltd has been busy at work and want to let you know what we've been up to.
From our founder, Educator X, we are in the process of publishing a magnificent book: Tango Secrets: Your Ultimate Guide to Tango Dance and Culture.
Tango Secrets is the first open-source multimedia book of its kind. Other books on tango have been about unrealistic love stories, vague philosophies, or dry techniques that don't always translate to the dance floor. Tango Secrets is the solution to these problems, from tango's culture to its music, from its etiquette to its history.
List of features
20 unique colored tango graphics.
60 colored images.
16 unique colored illustrations at the beginning of every chapter.
400+ priceless references.
A bonus chapter.
A personalized autograph from the author (Pledge CA$ 40 or more).
Premium colored print quality.
Hardcover with extra design.
The ability to contribute content and write dance history.
But we need your help. Our Kickstarter campaign will begin on November 9th 2021, 9am Toronto Time. Please consider pledging to receive the Deluxe edition of Tango Secrets.
Click here to find out more: www.tangosecretsbook.com