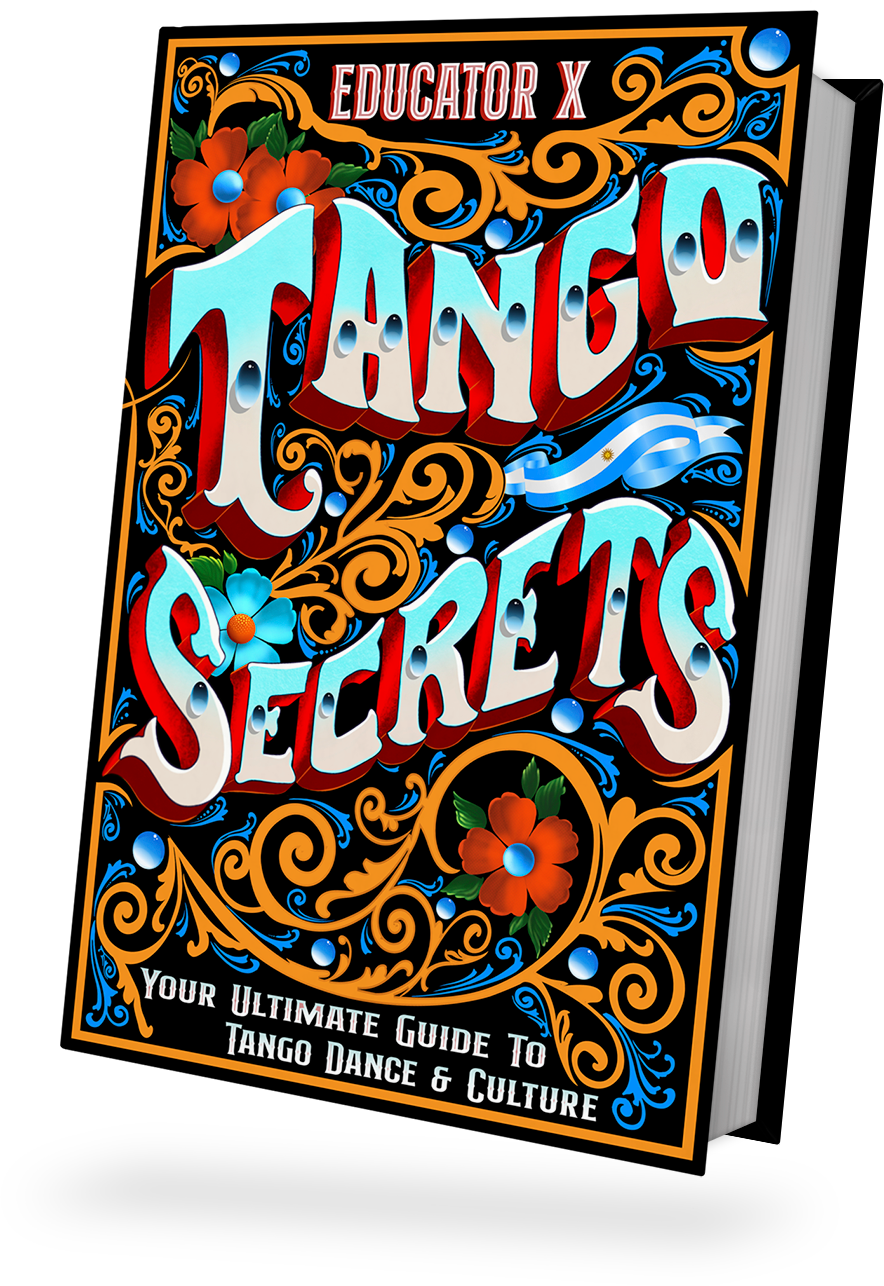 Tango Secrets
Your
ultimate tango guide.
Your
A new tango experience for you, powered by Educator X.
World-class content by the world's best dance experts.
Insights like you've never seen before.
Tango know-how in your hands.
As seen on








Tango Secrets Book Reviews
Alessandra, Rome

With Tango Secrets I feel free to dance!

Mingli, Shanghai

I had a fun trip to the past and present of tango in one tango book!

Seth, New York

The "Bible" of Tango and the reason I'm enjoying this!

Martina, Barcelona

This new Tango Secrets guide saved me 3 years of learning!

Sonia, Los Angeles

So much easy and free knowledge! Love Tango Secrets!

Daniel, Berlin

A new perspective to feel empowered by tango, guaranteed!
Tango Secrets Book Numbers
150+ Dance Contributors
236 Total Pages Tango Dance Pictures
2000 Writing Hours
50 Million Potential Readers
0
Total Pages + Tango Dance Pictures
0
Million Potential Readers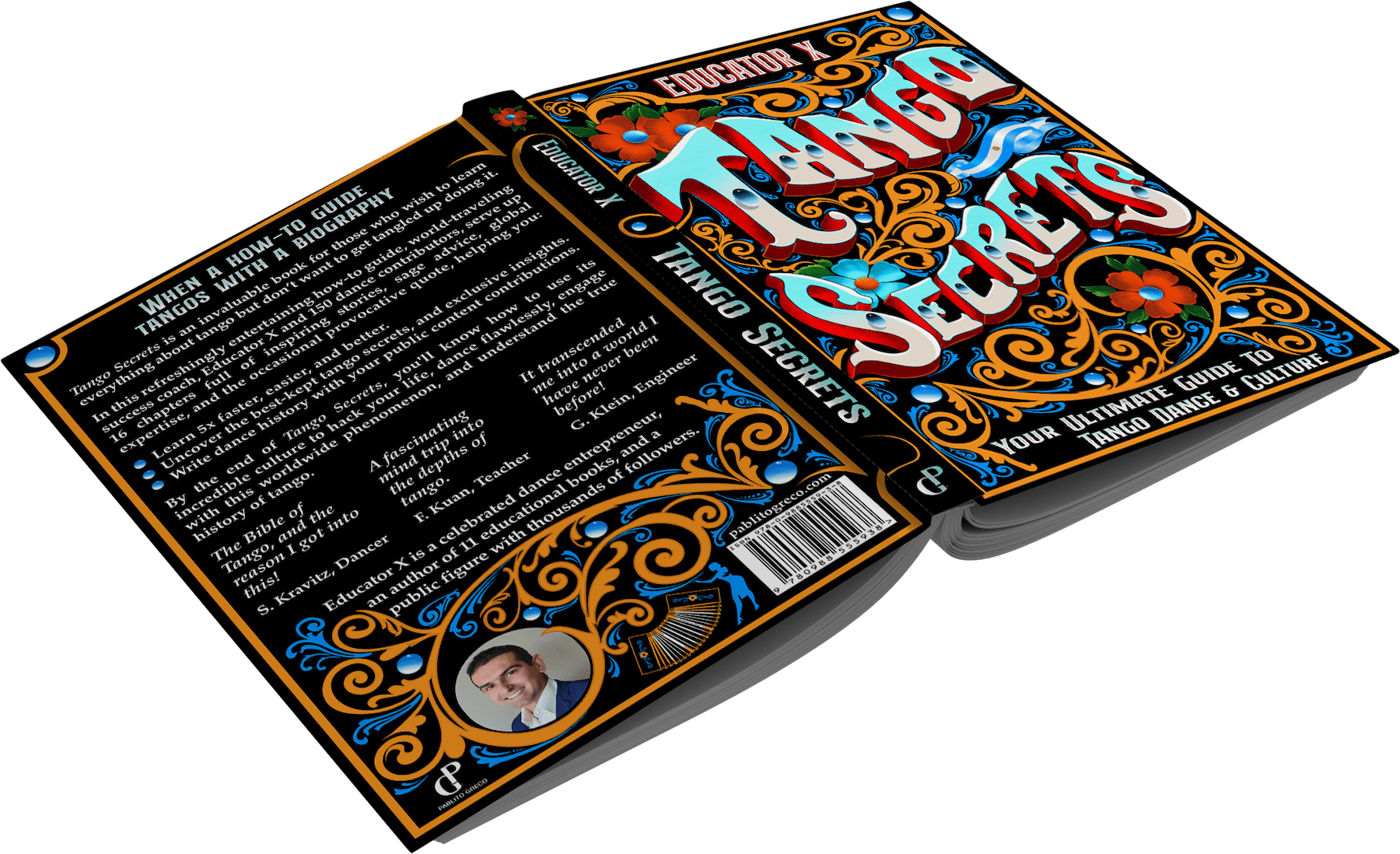 About
The Tango Secrets book is the world's first open-source book in the history of literature, made for YOU.
We wrote Tango Secrets for you (so you can save time and money finding the best and easy way) to get to know tango culture.

This NEW tango book includes ALL you want to know about tango (+ the free contributions of 150 talented worldwide tango dance masters and social tango dancers) and its secrets...

Master the tango NOW with over 20 years of combined experience from social dancers, students, educators, performers, examiners, and researchers in dance.
Your Benefits
∙ Learn tango dance 5x faster, easier, and better.
∙ Access exclusive insights.
∙ Gain know-how guidance from real dance experts.
∙ Uncover the best-kept tango secrets.
∙ Master the language.
∙ Grasp the rich and diverse history of tango.
∙ Write dance history with your public content contributions. Contribute >
Your Features
∙ The world's first Fileteado book cover.
∙ 200+ popular tango questions and their answers.
∙ 200+ historical events and facts about tango culture.
∙ 50+ biographical tango experiences.
∙ The essential Tango Glossary.
∙ The complete Tango Etiquette Guide.
∙ Hundreds of other tango secrets.
and in Deluxe edition: ∙ 400+ priceless references. ∙ 60 colored images. ∙ 20 unique colored tango graphics. ∙ 16 unique colored illustrations at the beginning of every chapter. ∙ A bonus chapter. ∙ An optional personalized note from the author.
---
Innovative
Witness the revolution. TANGO SECRETS, LAUNCHING IN 2013, BLAZED THE TRAIL FOR MULTIMEDIA DANCE BOOKS. NOW, IT'S THE ULTIMATE open-source GUIDE TO TANGO CULTURE, POWERED BY YOU, THE GLOBAL TANGO COMMUNITY.
Educative
Embracing Tango's Mysteries. TANGO SECRETS UNLOCKS YOUR DANCE POTENTIAL WITH ITS UNIQUE BLEND OF CREATIVE LEARNING TECHNIQUES. YOU ARE THE HERO OF YOUR DANCE JOURNEY.
Collective
Takes 150 to tango. TANGO SECRETS UNLEASHES THE FIRE WITHIN, WITH 150 TANGO PROS UNVEILING THEIR INSIGHTS, SKILLS, AND HEARTFELT EXPERIENCES TO IGNITE YOUR TANGO JOURNEY. EMBRACE THE LEGACY.
---
Tango Tips, Tricks, Truths
Dive into the fascinating world of tango with Tango Secrets book! Uncover hundreds of insider tips, tricks, and truths about tango dance, music, and beyond. Our creative and educational approach, paired with unique biographical examples, will bring the tango world to life like never before.
Tango History & Culture
Tango Secrets book is your passport to the captivating world of tango culture! Get ready to explore fascinating historical events and facts that have shaped the tango world we know today. From its birthplace to the latest tango movies, this book draws a comprehensive and breathtaking picture of tango culture from every angle.
Tango Experiences
Get ready for an unforgettable journey into the world of tango with Tango Secrets book! This book shares 50+ captivating biographical stories and adventures from the author's own dance career, giving you an exclusive perspective through the eyes of a tango master. Experience the tango world through the eyes of a true insider, as each story perfectly matches the flow of the book.
Educator X
is an educational author, dance entrepreneur, and the founder of Pablito Greco Ltd, with 15 years of success under his belt.
Meet Educator X (pen name of Pavlos), the dynamic dance entrepreneur and public figure who has captured the hearts of thousands of followers like you! With over 20 million people empowered by his teachings since 2006, Educator X is renowned for his unique corporate training method that blends dance, productivity and teamwork hacks to bring out the best in businesses. Hailing from Mediterranean Greece, Educator X now calls Canada home. ∙ Embark on a captivating journey with Educator X as he shares the story behind Tango Secrets book. Raised in a family of secret artists, Educator X was surrounded by the incredible talents of his painter father and dancer mother. With a love for nature, physical movement, and research, he discovered his calling as a dancer and embraced a rewarding but tough career as a dance educator and performer. Tango Secrets book represents the ultimate expression of this journey of discovery.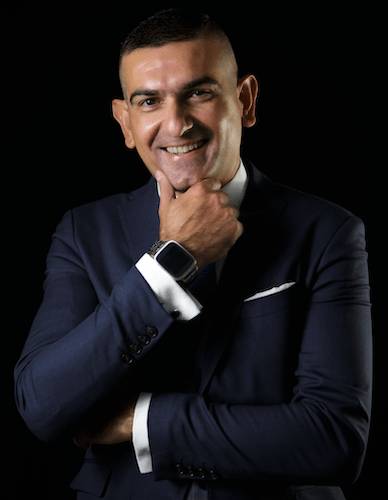 Download
Experience our tango book first pages for free.
Don't miss out on this incredible opportunity! A FREE excerpt from Tango Secrets is now available, and it's sure to leave you spellbound. This exclusive offer is the perfect introduction to this fantastic work.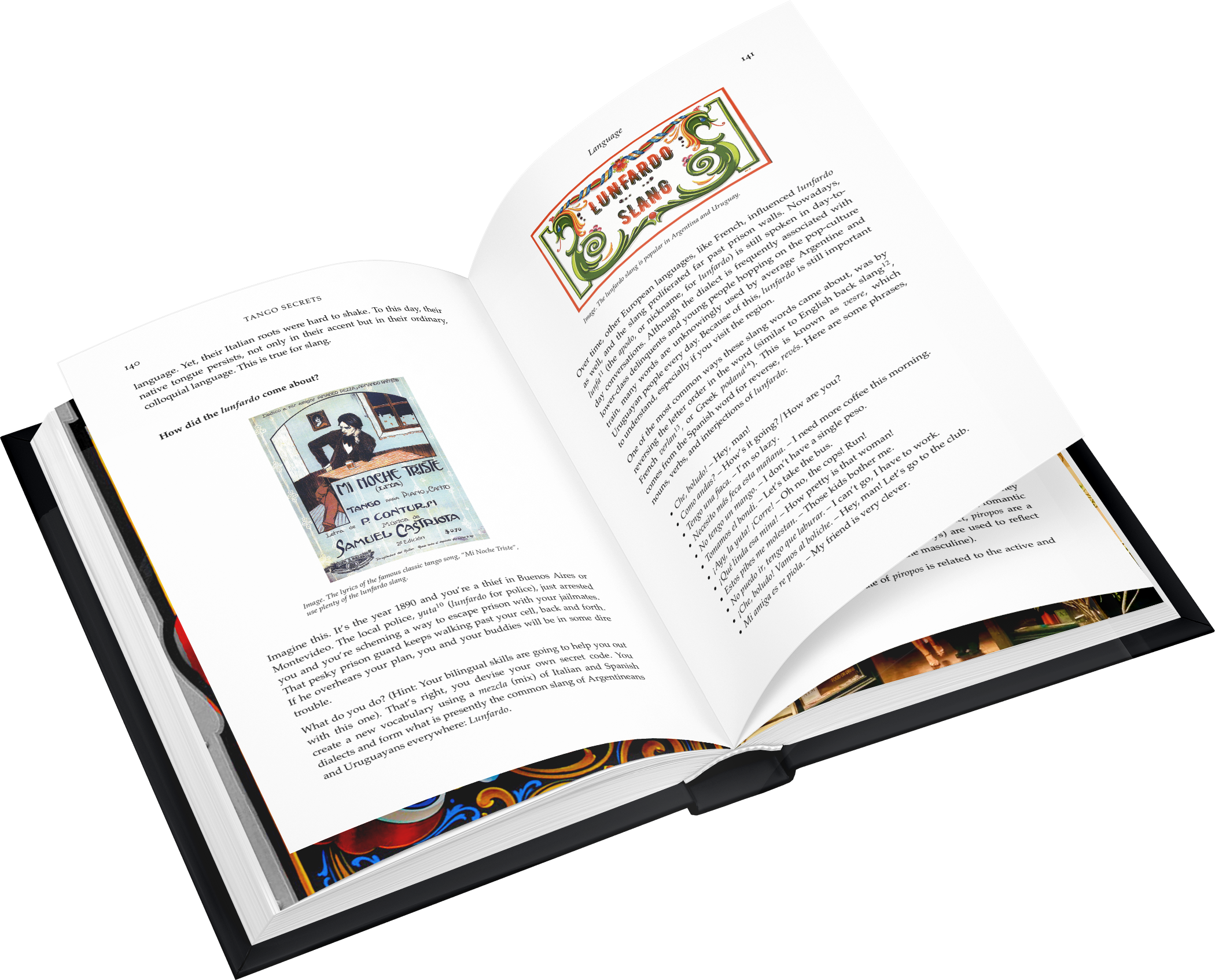 Store
Buy
Choose the package best for you.
Learn to tango quickly and easily, access its secrets, and have a lot of fun.
Essential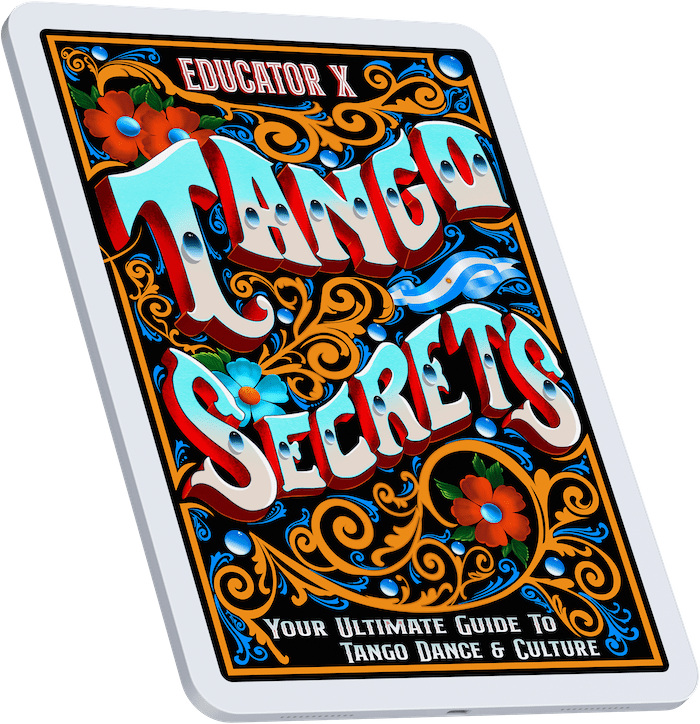 $19.99
B&W text
200+ events/facts
50+ bio experiences
200+ Q&As
Glossary & Etiquette
Limited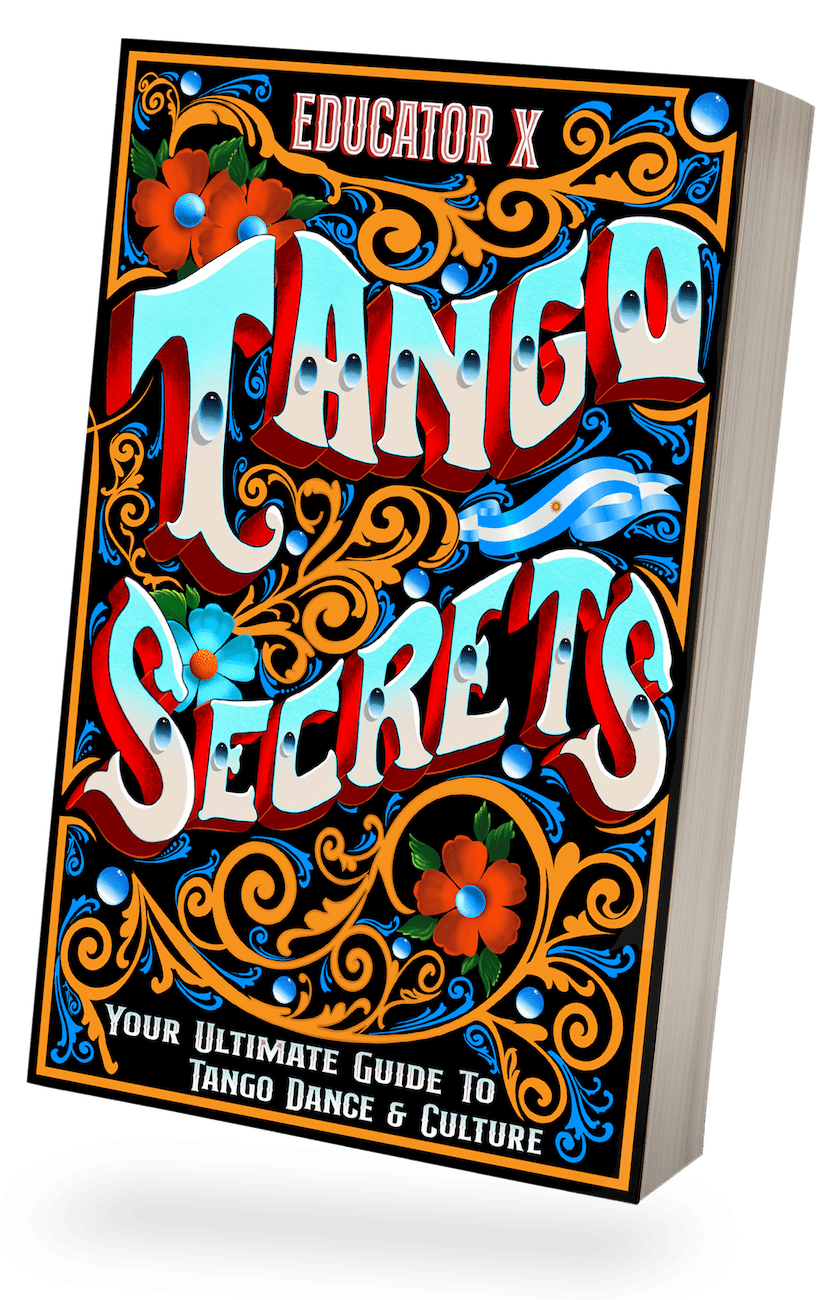 $24.99
Softcover
B&W interior
5x8, 200 pages
200+ events/facts
50+ bio experiences
200+ Q&As
Glossary & Etiquette
Pocket size
Premium print quality
Free shipping*
Deluxe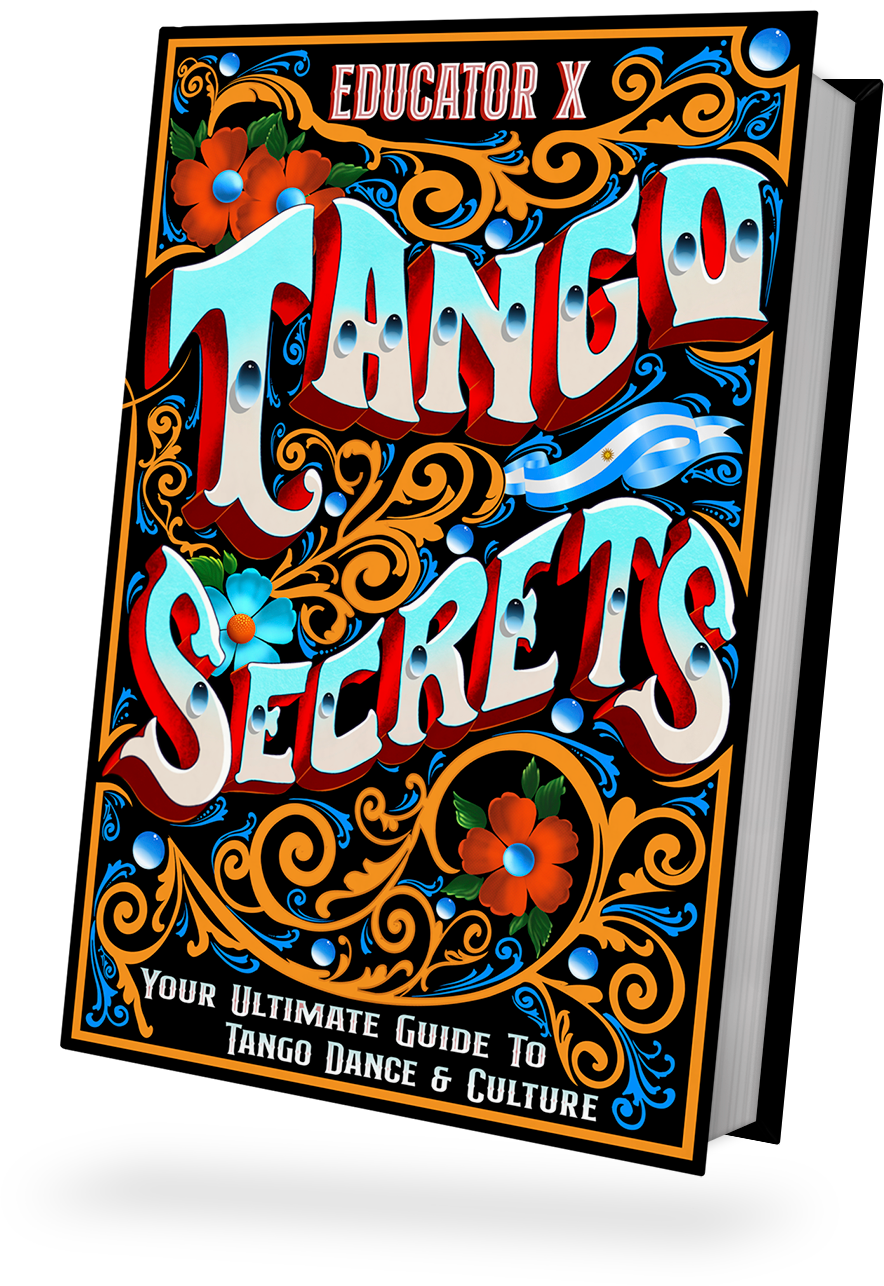 $34.99
Hardcover
Color interior
6x9, 236 pages
400+ references
36 illustrations
200+ events/facts
50+ bio experiences
200+ Q&As
60 images
Glossary & Etiquette
Contribute content
Bonus chapter
Premium print quality
The Tango Secrets Deluxe print edition also provides:

Exclusive project insights.
Special event invitations.
Not included: Tango images, graphics, references, and bonus chapter.
Not included: Tango images, graphics, references, and bonus chapter.
In case you missed anything.
Do you have a mobile app?
Yes, we do! Download the app for Android devices here:



Also, the Tango Secrets book website uses the new PWA (Progressive Web Apps) technology. With it you can download the application to your computer and/or tablet (for all brands). Watch the video:




Can I read a sample first?
Can I look inside the book?
Which bookstores have it?
You can find the Limited edition of Tango Secrets book in all major bookstores: Amazon, Barnes & Noble Nook, Indigo, iBooks, Rakuten Kobo, Lulu, Smashwords, Google Play books (these are the expensive options).

But, only from our website you can buy the Deluxe edition (the right option).


Who signs and publishes the book?
Do I need to have dance experience?
Let Tango Secrets book take you on a journey into the world of tango, even if you've never danced before! Designed for readers, book lovers, art enthusiasts, and everyone else, this book is sure to captivate you.


Which device do I need for the ebook?
For the ebook of Tango Secrets, you will need one of the following: Kindle, Android, iPad, iPhone, Mac, Windows, Kobo, Nook. We have you covered.


Buying
Where do you ship?
We ship Tango Secrets book worldwide.


Do I get free shipping?
Yes, you get free shipping for Tango Secrets book when you choose the Limited package and pay through or .


Can I place a bulk order?
Yes. We define "bulk" as an order of 5 or more print Tango Secrets books (softcover, hardcover, or combination). The total price will be lower. Send us a message now through our form.


Which package is best for me?
If you like to carry your book with you, then the Limited package is for you!

If you prefer to have all the extras and enjoy details, then the Deluxe package is best for you.

If you like to have it in your device (like a smartphone, tablet, and computer) then go with the Essential package.


Where can I buy the Deluxe edition?
The only place you can buy the Deluxe edition is from our website and through the Deluxe package.


What payment methods do you accept?
How can I get a quote or purchase order?
Send us a message through our contact form. After that, you will receive a payment link and invoice to submit your payment and complete your purchase. Once we have received your payment in full, you will receive a receipt invoice via email.


What can I find in your merchandise store?
Get your hands on Tango Secrets merchandise and add some excitement to your life! Our store is packed with the coolest collectible items, including mugs, t-shirts, hoodies, phone cases, and more. You won't be able to resist the fun!


What's the handwritten personalized note?
You can add to your shopping cart a handwritten personalized note/message, you want the author to include in your Tango Secrets book.


Why all book prices are lower in this website?
Shop directly from us, cutting out the middle-man, and enjoy exclusive access to the best prices on Tango Secrets and our other top-brand products. Experience the ultimate shopping experience and forge a long-lasting bond with us, your trusted source for all things tango!


Contributing
Why do you let people contribute content to the book?
We want to give everyone (anybody with internet access) the chance to preserve and share the tango culture with millions of readers. Tango Secrets was designed to be a collective work.


Why do you call this an open-source book?
Get ready to take your tango knowledge to the next level with Tango Secrets, the ultimate open-source tango book! Join us on a collaborative journey to explore the heart and soul of tango dance and culture. With access to the source material, you can suggest edits, propose additions, and be a part of the creative process like never before. Experience the tango world through breathtaking images and pictures, capturing the essence of this dynamic art form. Don't miss out on this unique opportunity to shape the future of tango knowledge!


How can I contribute content to the book?
1. Buy the Deluxe package from our website.
2. Leave your Amazon review (you need a free account).
3. Contribute the tango content you want (text-only) through our contact form.
With your permission, we will put your name in the contributors section of the Tango Secrets book and website. You will be famous!


When will my contribution be published?
Your contribution will be published within a few days, inside the Tango Secrets ebook and the print book. On the website, you can find your first name, on the .


Do you cross-check the contributions?
All contributions for the Tango Secrets book are checked thoroughly.


More questions? Send us a message!
The Contributors of the Tango Secrets Book.
Join the ranks of our illustrious contributors who have claimed their place in the annals of tango history by acquiring the Deluxe edition. Their names, etched forever within the pages of our book and website, stand as a testament to their unwavering dedication to preserving the rich cultural heritage of the tango. We honor and pay homage to these heroes of the dance, acknowledging their invaluable contributions with the utmost reverence and admiration.

Crowdfunding contributors
Esdebar, Archontia, Evi, Nicola, Horst, Christian, Veronika, Tango Network, Mena, Kirch, The Creative Fund, Sabrina, Mark, Krisa, Nandi, Matia, Kiriaki, Giannis, Antonio, Andreas, Angie, Alexander, Youlie, Denis, Marybeth, Marvin, Andy, Jennifer, LaDonna, Deefaced, Craig, Hagop, David, Emileigh, Robert, Lucas, The High Frontier, D&P Consulting, Jens, costinEEST, Anastasia, Xristos, Martijn, Marc7454, David, John, Richard, Devin, Lucio, Centais, Adrian, Elizabeth, Duane, Zasabi, Heather, Hellberg, Adam

Content contributors
Argentina: Camila, Sofia, Victoria, Agustina, Franco, Matias, Joaquin, Martin, Juan, Mauro

Austria: Emely, Maja, Annika, Lorenz, Jan

Brazil: Ademir, Anastacio, Bernardo, Alandra, Clara

Canada: Jackson, Noah, Liam, Emmanuel, Lucas, Sophia, Olivia, Emma, Amelia, Aria, Mary, Charlotte, David, John

France: Emma, Gabriel, Jade, Raphaël, Louise, Léonie, Alice, Chloë, Lucas, Lena, Adam, Léa, Arthur, Rose, Jules, Anna

Germany: Paul, Leon, Henry, Felix, Elias, Jonas, Finn, Emma, Hanna, Mia, Emilia, Sophia, Lina, Clara, Ella, Marie

Greece: Yiorgos, Maria, Yiannis, Eleni, Constantinos, Dimitris, Katerina, Paraskevi

Italy: Giuseppe, Rosa, Giovanna, Lucia, Giovanni, Antonio, Mario, Luigi, Francesco, Angelo, Carmela, Caterina, Francesca, Antonietta, Concetta, Vincenzo, Pietro, Salvatore, Margherita, Sergio, Paola

Israel: Tamar, Miriam, Avigail, Adele, Yael, Mohammad, Noa

Japan: Haruto, Tsumugi, Aoi, Riku, Sōta, Yui, Ichika, Haruki

Netherlands: Tess, Zoë, Nora, Yara, Eva, Mees, Luuk, Noah, Sem, Sam, Lucas, Daan, Sophie

Russia: Vladimir, Sofia, Aleksandr, Ekaterina, Ludmila, Daria, Polina, Yevgeny, Alexey, Dmitry, Nikolai, Mikhail, Vyacheslav

Spain: Airam, Idaira, Brais, Iria, Ander, Nahia, Pau, Montserrat, Adam, Yasmin

Turkey: Azra, Eylül, Meric, Zeynep, Yusuf, Miraç, Kerem, Alpargun, Ömer, Eslem, Asya

United States: Liam, William, Oliver, Isabella, Charlotte, Benjamin, Amelia, Harper, Ethan, Lucas, James, Elijah, Evelyn, Matthew, Alexander, Logan, Dylan, Jayden, Samuel, Abigail, Scarlett, Madison, Zoe, Penelope, Grace, Olivia, Noah, Emma

Uruguay: Maria, Juan, Jose, Carlos, Luis, Ana, Jorge, Julio, Pablo, Ruben, Walter, Miguel, Hector, Fernando, Daniel, Silvia, Laura

Join our amazing community!
Eliminate the extra costs and fees associated with middle-men like PayPal and credit cards. Enjoy the benefits of direct transactions with us and get the best deal on all our packages. With no hidden fees, you'll pay less for your purchases, and receive free shipping with the Limited package. Make the smart choice and save money today!

Wire/Bank
Essential package send $19
Limited package send $24
Deluxe package send $34
Account #: 010110644152
Branch/Transit #: 69282
Institution #: 837

Bitcoin
Essential package send 0.00044586 BTC to bc1quv0syhndtruyhdw9385v38y8kwdpmmlrpz9a90

Limited package send 0.0005633 BTC to bc1qek53ykmc3a7q2q0y7s7pp0lf53e8rltfvqwkh8

Deluxe package send 0.00079786 BTC to bc1qajnca28revmqaku45yg3wghr7v72gq5eyqq6ky

or scan one of the QR codes:




Tango Secrets Press Kit
Download Press Kit
An Interview with author Educator X.
Sample interview featuring the best Q&As.
I write because I have a burning passion for the power of words and stories. I write to uplift, inspire, encourage and bring light to the world. With every word I put down on paper, I aim to make a difference in someone's life. I believe in the immense impact of stories and the way they can shape our perspectives and emotions.

Tango Secrets is a testament to this belief, as every chapter is infused with inspiring quotes from history's most influential figures, further highlighting the messages within. Writing is my calling, and I'm thrilled to share my passion with the world.

Education is the kindling of a flame, not the filling of a vessel. - Socrates


Becoming a writer was a passion that was ignited in me at a young age. The magic of storytelling captivated me and left a lasting impression. I was enamoured with the way stories could transport me to another world, evoke emotions, and educate me all at once. Growing up, I spent countless hours reading and writing, and it was my favorite part of school. It was then that I knew I wanted to create my own stories and share them with the world. To be able to inspire and educate others through my writing is a dream come true.


My love for tango runs deep, and I wanted to capture that love in my debut book, Tango Secrets. It all started with a personal reflection on my own journey and the incredible impact that tango and its culture has had on my life. From forming deep connections and relationships, to finding success in my career, tango has been a constant source of inspiration and fulfillment.

I realized that my story and experiences could serve as a source of guidance and inspiration for others, so I set out to share my journey in a way that was both educational and exciting. Through the biographical stories in Tango Secrets, I hope to inspire and empower others to find their own love and success through tango.


If you want to be a successful writer or educator, it's essential to understand the power of your words. Every story you tell has the potential to impact someone's life, so it's crucial to make sure that every aspect of your story matters to your audience. This is the key to engaging and captivating your readers.

But it's not just about making a story matter to others - it's also about keeping the fire burning within you. When you have a deep understanding of why your story matters to you, it will fuel your passion and drive you through the tough times. So always hold onto your "why" and let it guide you towards your ultimate goal: leaving a lasting impact through your writing and education.


This book has been a work of love, a dream come true, since the moment of its inception in September 2012. It all started with a lightbulb moment, and I immediately fell in love with the idea of a collective work that captures the whole spectrum of tango culture.

With hundreds of popular questions and answers, facts, and events, Tango Secrets is not just an educational tango book, but a love letter to tango, from me to the readers. I knew from the very beginning that this book would be my print debut and I am thrilled to share this journey of love and passion with you, through the gradual flow of tango's story.


Inquiries
For interview requests and inquiries involving book or film/TV rights, please contact us through our form.
More Reviews
J. Levi, Dance Program Director, New York
With over 600 students in various dancing disciplines, we are always searching for the best educational tools on the market. In Tango Secrets, we found new meaning in social dance education. By being simple, direct, effective, and digital-ready, our students learn faster and better, bypassing the tedious technical parts of other books. This tango book possesses all the elements that lead to student satisfaction and information retention for our dance organization.
P. Niarchos, Social Dancer, Athens
(Greek) Ένα υπέροχο, πολυδιάστατο και σπάνιο βιβλίο για το τάνγκο που όλοι αγαπάμε και χορεύουμε. Δε θυμάμαι ξανά να έχω διαβάσει ένα εκπαιδευτικό βιβλίο που να συνδυάζει τέτοιου είδους γραφή με μικρές βιογραφικές ιστορίες. Γι'αυτό θεωρώ το Tango Secrets ως ένα ξεχωριστό είδος βιβλίου. Χορευτές ή μη, όλοι θα ευχαριστηθούν να το διαβάσουν. Εύχομαι να το διαβάσω και στα ελληνικά στο μέλλον!
S. Kravitz, Social Dancer, London
Having 3 books in one is an easy decision because it's such a great deal. Don't be fooled! This is more than a regular tango book that teaches you how to dance. Tango Secrets is a journey into a culture with huge twists. I felt the book was talking to me. No spoilers here!
Υ. Wáng, Literature Teacher, Hong Kong
(Chinese) 我从首页学到了新东西。 探戈秘密(Tango Secrets)一书有很多您不会从教育书中获得的惊喜。 这就是为什么我喜欢它! 您将从新鲜的眼睛中学习探戈,而不仅仅是观赏舞蹈。 我不知道探戈的广阔背景,尤其是历史事件链。 我很高兴发现这本美丽的书!
A. Iglesias, Latin International Champion, Los Angeles
It's always a pleasant surprise when a dance book breaks the mould. Tango Secrets is a fun-to-read educational book and guide for the masses, and it also has parts that even a professional can benefit from. This casual interaction between the author and the reader, in first person, will help everyone relate instantly. The print book is gorgeous, and the ebook is very convenient and interactive.
Z. López, Social Dancer, Barcelona
(Spanish) Me encanta cuando un libro es tan práctico y real. Es una guía que quieres tener en tu bolsillo (gracias al ebook). Lo glorioso del libro Tango Secrets es que cuando terminas de leerlo, ¡puedes empezar desde el principio! Notarás nuevos conceptos que probablemente te perdiste. Me alegra que no se trate solo de baile, porque lo hace aún más interesante.
G. Klein, AI Engineer, Berlin
I have never danced in my life and I'm not quite certain I can. A friend of mine suggested Tango Secrets to me as a nice, easy, interesting read. I'd never imagined that a dance could have such an interesting culture behind it. I am happy I bought it because it transcended me into a world I'd never experienced before. Isn't that why books exist?
A. Smirnov, Architect, Moscow
(Russian) В великих книгах есть прекрасные истории. Удивительные книги дарят незабываемые впечатления прямо с обложки. Так что неважно, танцуете вы или нет, ведь книга Tango Secrets полна потрясающих историй и ценного образовательного контента. Можно еще этого?
T. Perry, Social Dancer, Seattle
For the last 10 years, I have been dancing swing, lindy hop, hip-hop, and ballroom. Tango wasn't on my radar until my boyfriend shared with me the link to the Tango Secrets website. Having the book in both e-format and in print is great because I like different reading experiences. I love the insights from the biographical stories. This book is a guide that digs deep into tango and its culture, making it a fascinating mind trip. I've practiced some moves at home and loved it!
Images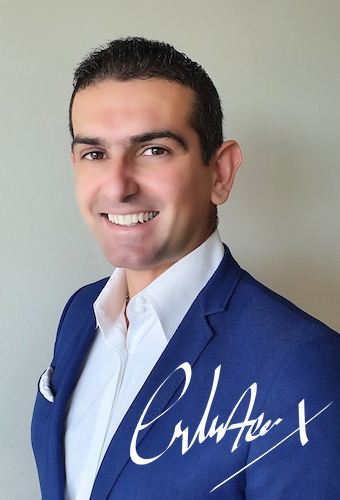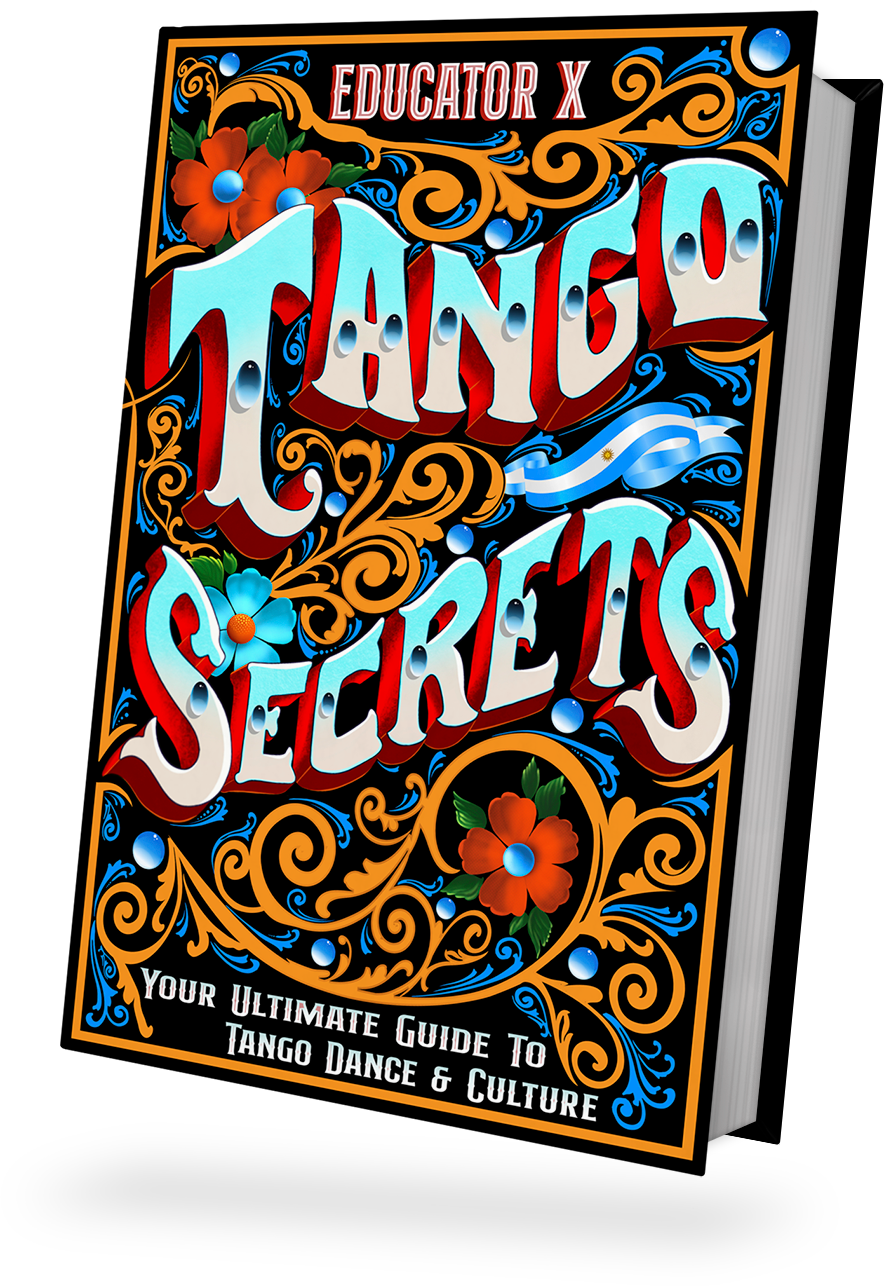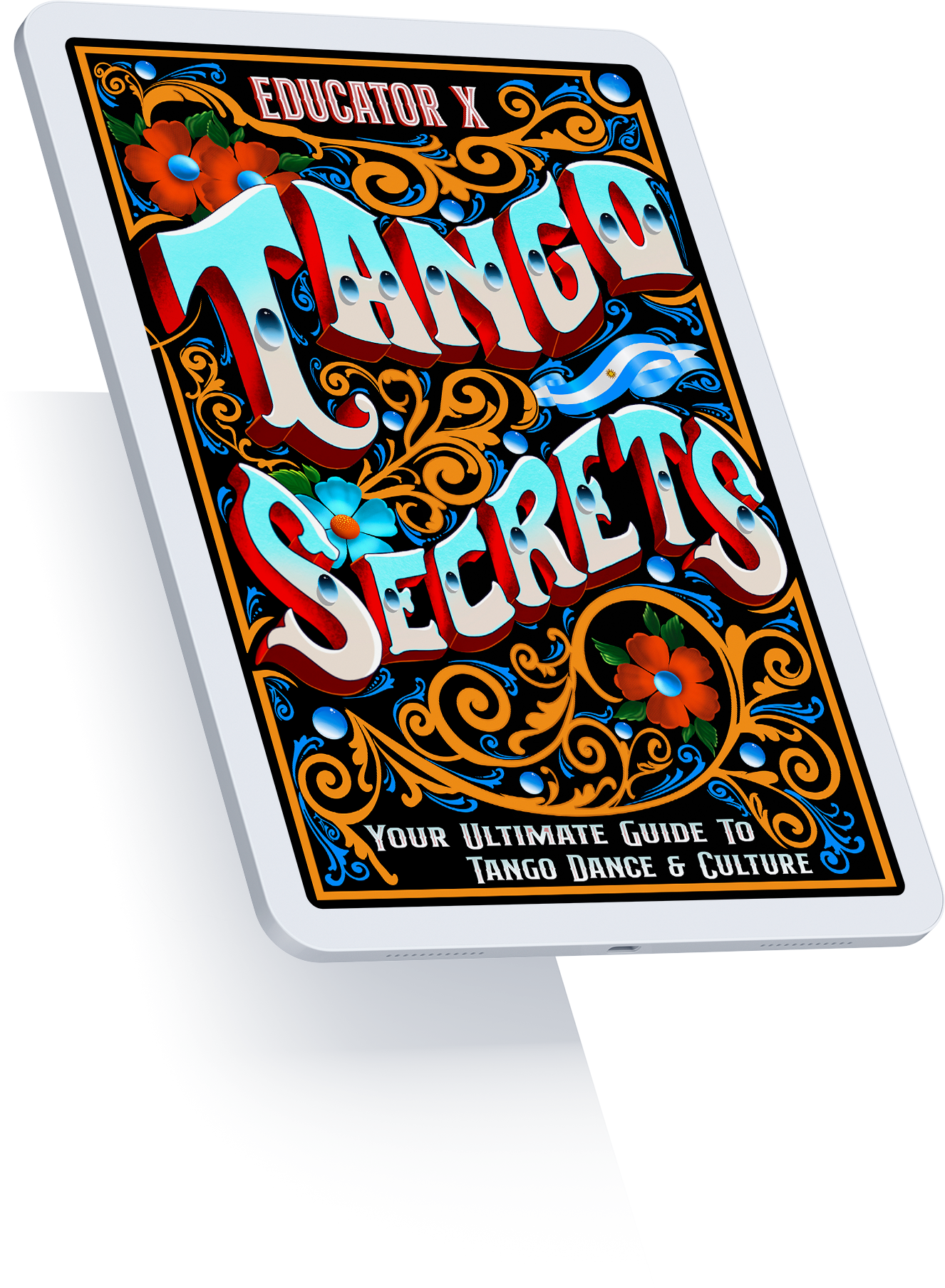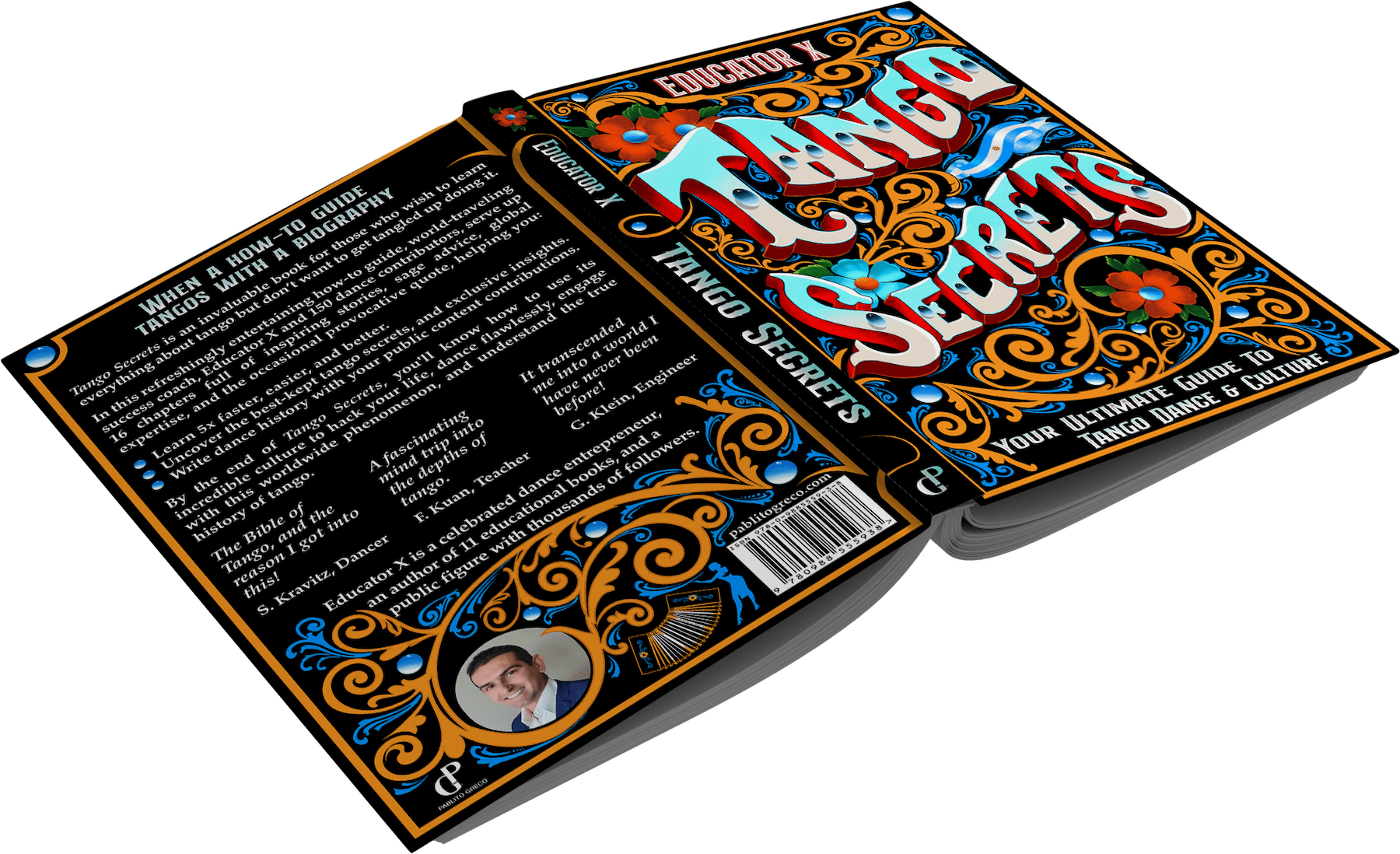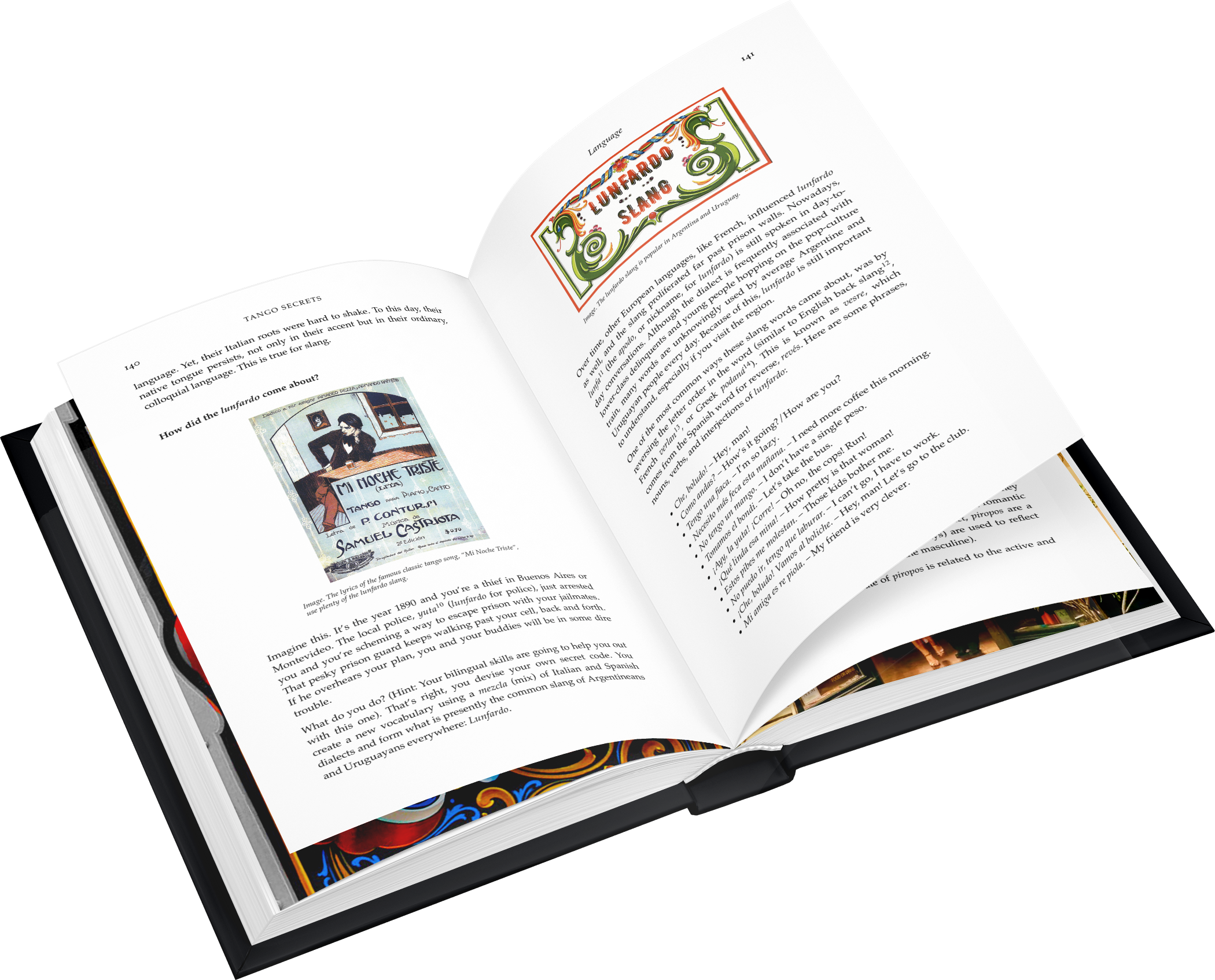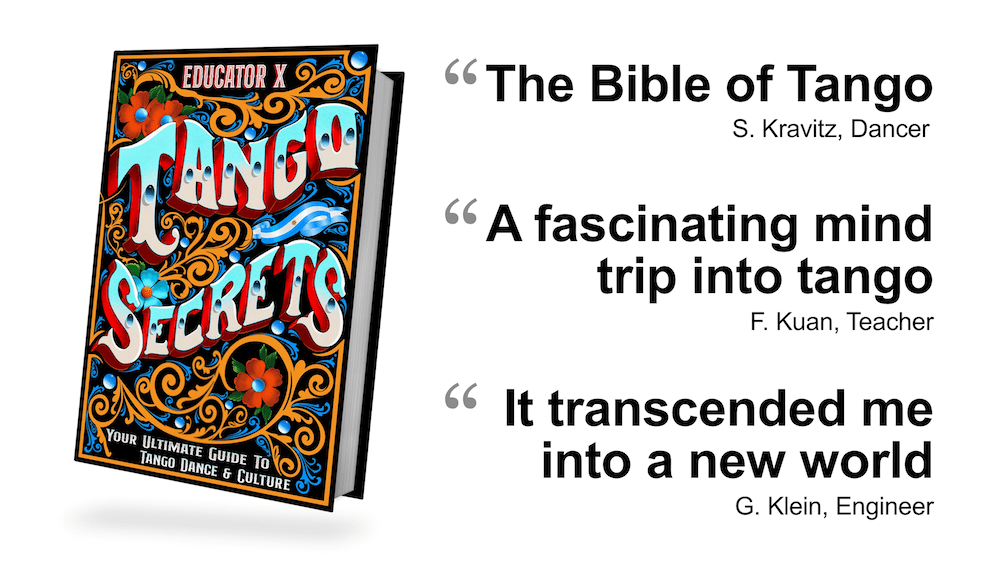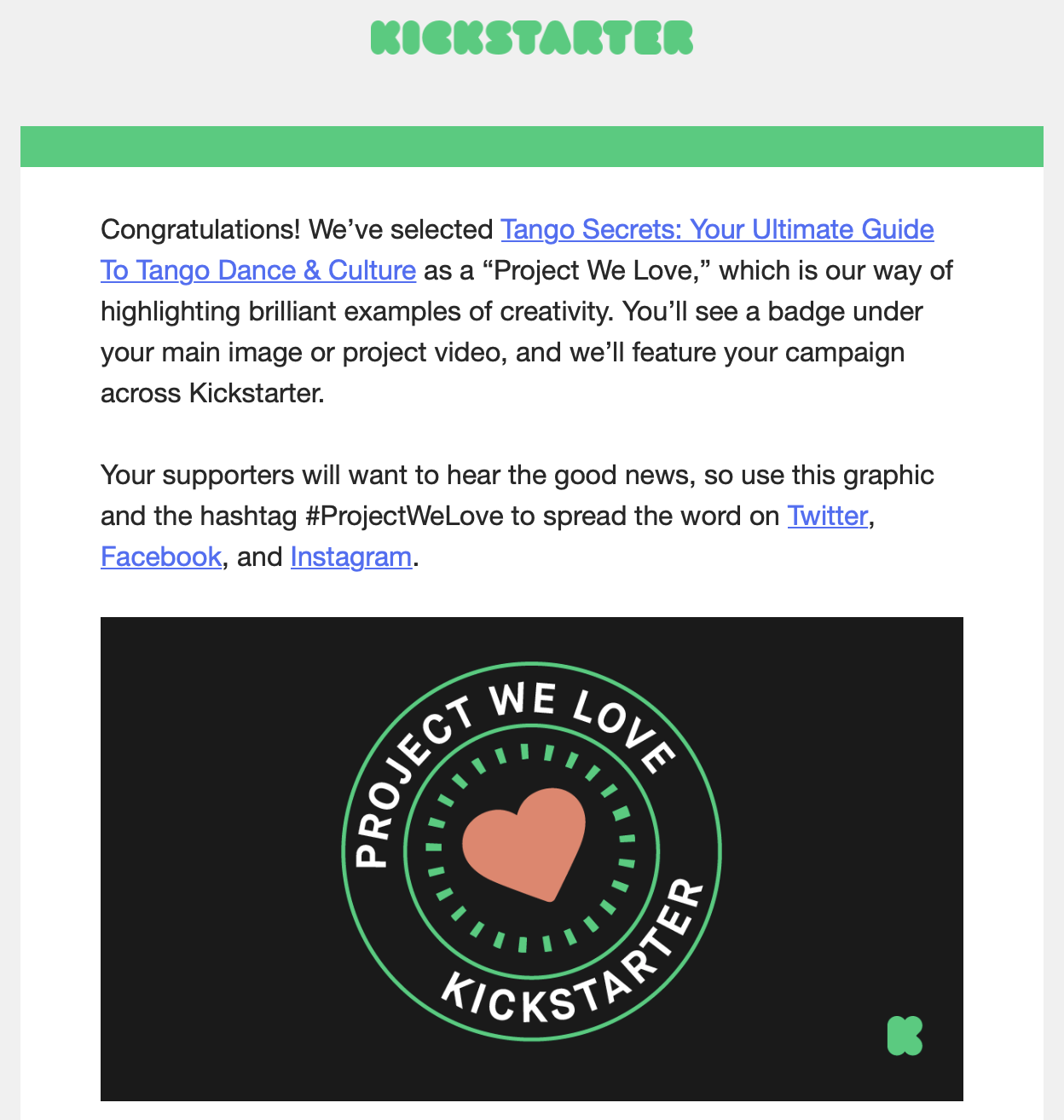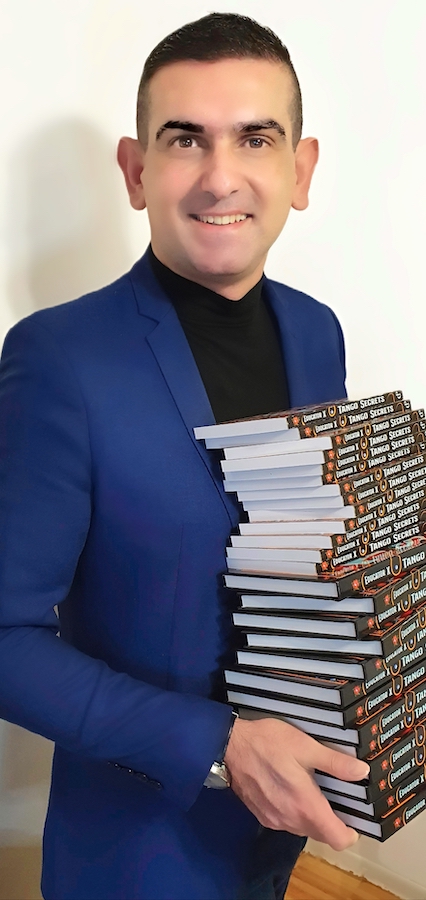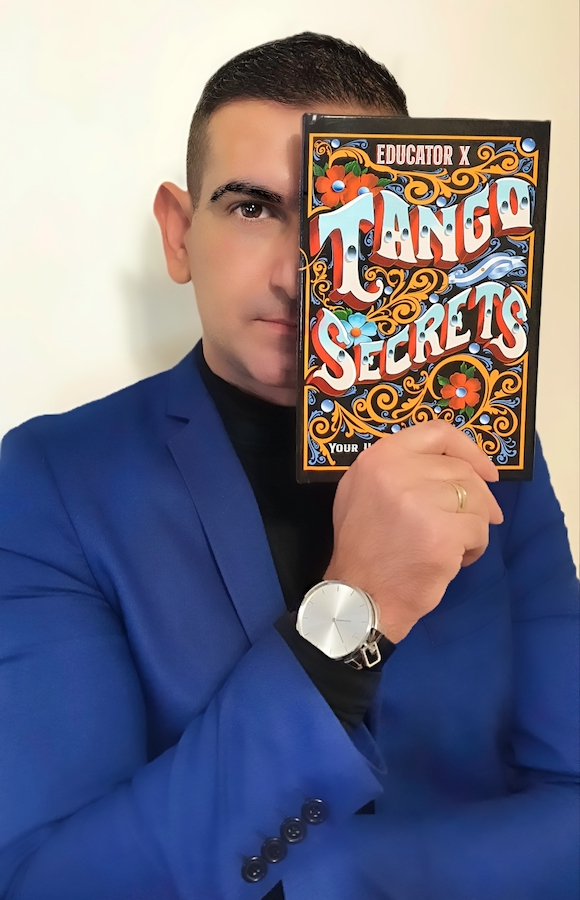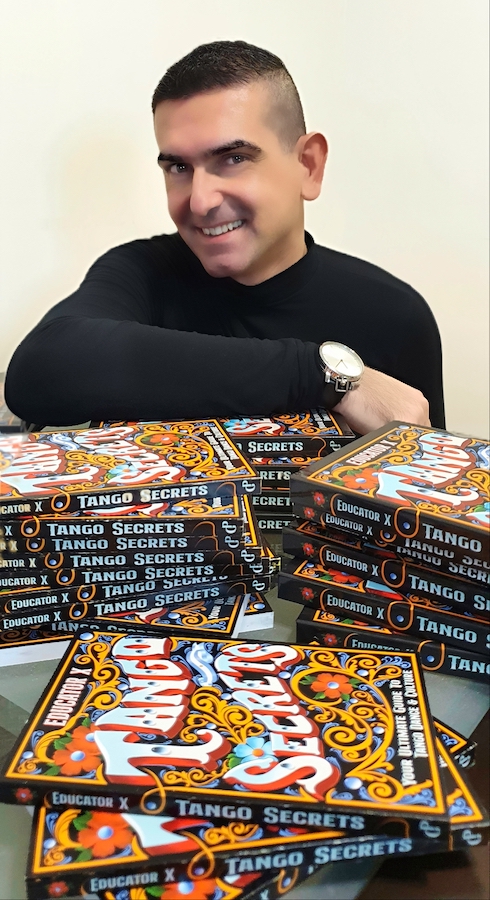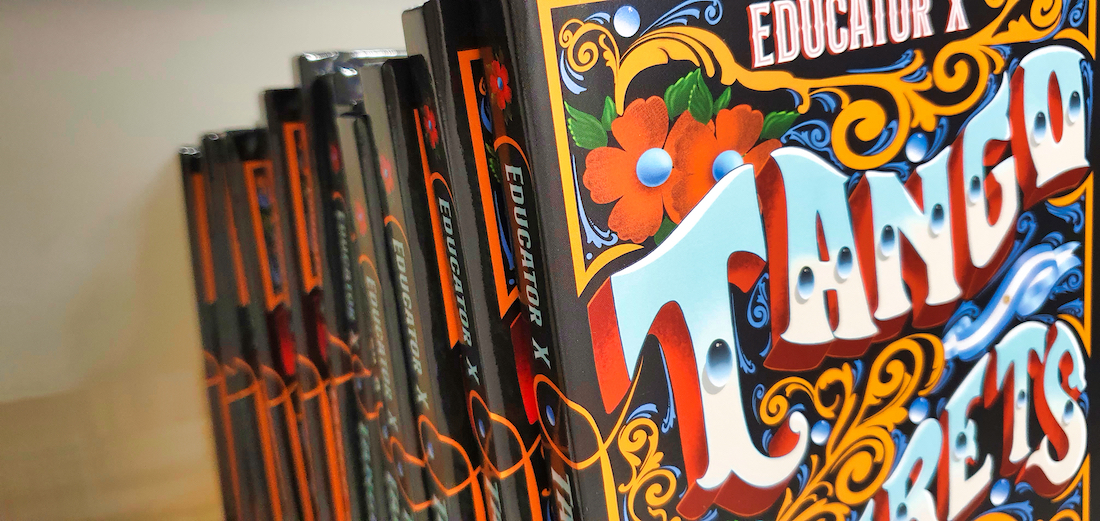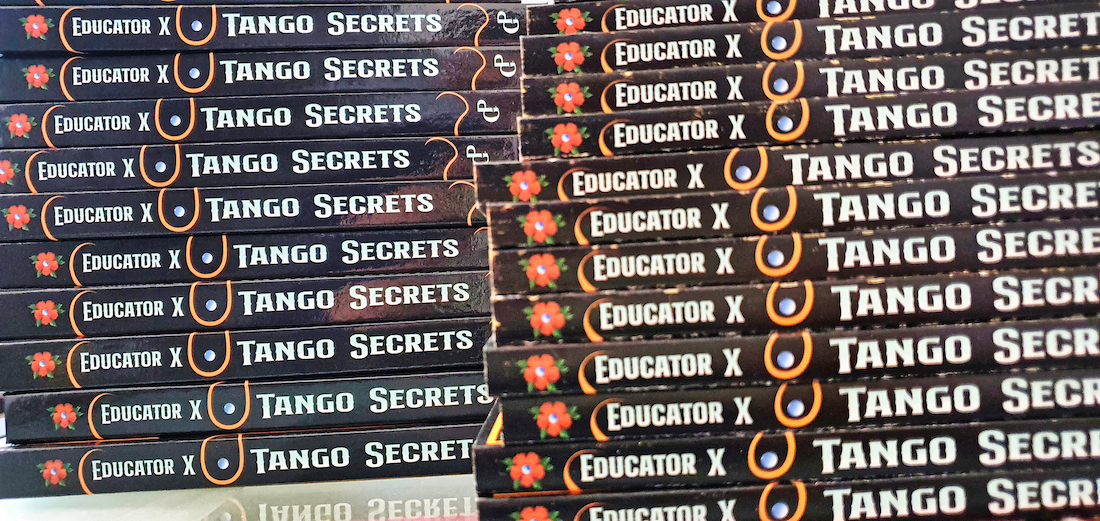 Book Extras
The Tango Secrets project is more than just a typical tango book filled with pictures and images. It's a revolutionary effort to bring tango to the masses. A call to arms for all those seeking a deeper understanding of this magnificent dance form.

In the early 2010s, I set out on a journey to uncover the truth about tango. I travelled the world, performing my personal dance style and sharing my philosophy with dance communities everywhere. People were eager to learn, and my seminars became the stuff of legend.

It was then that I realized the critical importance of sharing my knowledge. The world was awash with myths and misinformation about tango, and the answers to the questions of millions of curious minds remained scattered and unfound. I saw a chasm growing between dance, knowledge, and education, and I knew I had to act.

So, I wrote Tango Secrets. A book that brings together my years of experience and wisdom, and presents it in an intuitive and accessible format. It's an open-source guide to tango, a bridge between you and me, and a celebration of all that this incredible dance form has to offer.

With each edition, the Tango Secrets project will grow and evolve, becoming a beacon of hope for all those seeking to deepen their understanding of tango. This is more than just a book, it's a call to arms, an epic adventure, and a journey into the heart of tango itself.